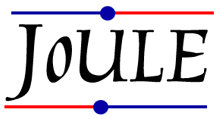 JoULE agreement
Joint Underground Laboratory in Europe
LSModane, JINR Dubna, Russian Foundation for Basic Research, IEAP CTU in Prague
After 30 years of cooperative actions in the field of nuclear and high energy physics, the IN2P3-CNRS, the Dapnia-CEA and the JINR created the Joint underground laboratory in Europe (JoULE) on October 24, 2005. The LIA-JoULE* is dedicated to research in the areas of neutrino properties, dark matter, and ultra heavy ions. It will connect teams from the underground laboratory of Modane (IN2P3/CNRS and Dapnia/CEA), located in the Fréjus tunnel, and those from the JINR Dshelopov laboratory of nuclear problems in Dubna. In beginning of 2009 it has been extended for 4 more years with new participants : Russian Foudation for Basic Research an Czech Technical University in Prague.
*LIA : Laboratoire International Associé
LIA-JoULE activity in LSM is linked with all experiments conducted in it. In particular with :
NEM03 dedicated to double beta decay investigation and search of 0v2▀ decay;
Super-NEMO further development of 0v2▀ decay search on an unprecedented level of
sensitivity;
EDELWEISS2 dedicated to direct search for non-baryonic dark matter;
TGV dedicated to search for double beta decay processes (▀+▀+, ▀+EC, EC/EC) of 106Cd;
SHIN dedicated to search for the presence of super heavy elements in nature.

Also, in a frame of the JoULE program, JINR group continue study of background
environment of LSM, in particular neutron flux measurements and measurements of radon
activity with a high sensitive radon monitor developed and built by JINR. In 2010 this
pro gram has been further extended with development of new radiochemical methods for
detection of ultra low radioactivity of samples using in investigation of rare processes as well
for development of methods of purification. As part of this activity ultra high sensitive
germanium detector has been delivered to the LSM by JINR and CTU. Another detector
available at LSM has been repaired and commissioned for low background investigations.
JoULE poster (pdf - 8 Mo)